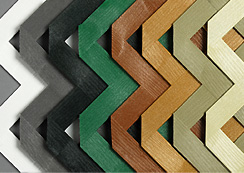 Colors and Sizes
Veranda™ plastic lattice makes it easy. Durable and sturdy, it won't rot, split or peel. It's also available in a wide range of colors and styles.
Pattern Options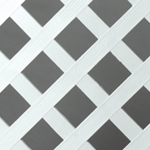 Garden
2.85" opening
Timeless, beautiful design
4' x 8' available in all colors
2' x 8' available in white only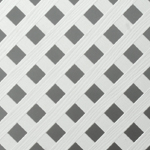 Privacy
1.11" opening
Close-knit strips provide beauty and increased privacy
4' x 8' available in all colors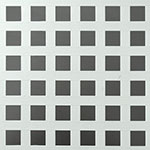 Square
1.75" opening
Square pattern offers a modern look with added privacy
Available only in 4' x 8' and in white and black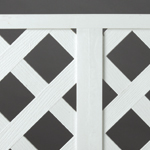 97" Length
Add Cap and Divider Mouldings
For a distinguished look, frame panels with caps and connect panels with dividers. Easy-to-install cap and divider mouldings fit all lattice panels. Caps and dividers are available in all eight colors for an exact match with the lattice.
Color Options

Black

White

Forest Green

Almond

Brownstone

Woodland Green

Cedar

Redwood

Brazilian Walnut
Nantucket Gray